Vespa
1960 VBA 150
Finished Pictures
Below are the current pictures of the working bike. The front disk stops with hardly any pressure and the clutch is effortless and has surprisingly good feedback. I am totally happy with this bike and I can't wait to open it up once it is broken in. Click any picture for a higher resolution image.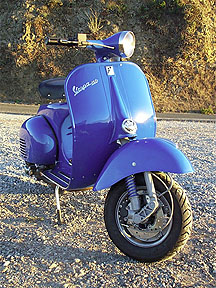 The only thing left to do is scavenge the 10" legshield spare wheel mount from my VBB and add a second saddle type seat for passengers.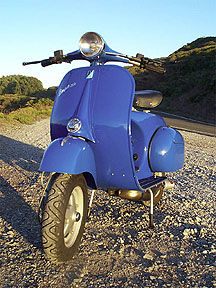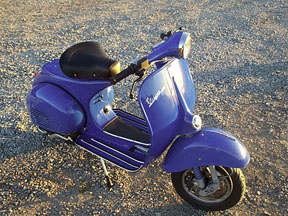 The electric start is very trick and works like a dream. 300 miles and so far, no problems.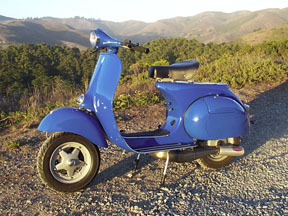 Found some more pictures in my archives