1956
Vespa VL3T

Body Work

Vespa VL3T Cables

This section will focus on images and descriptions of the work done on my VL3T to run the cables.

All new cables are being put in the scooter.

Cables are pretty straightforward. There are a few tricks for getting them snug and running them in the frame. I purchased a whole cable set from SIP and here are the first few images of the cables installed in the Vespa VL3T.

At the top on this model you have two exit points outside of the column. On the left are 3 cables. 2 for the gear shifting and 1 that then goes to the right hand side for the throttle. On the right is just one cable which connects to the clutch on the left handlebar.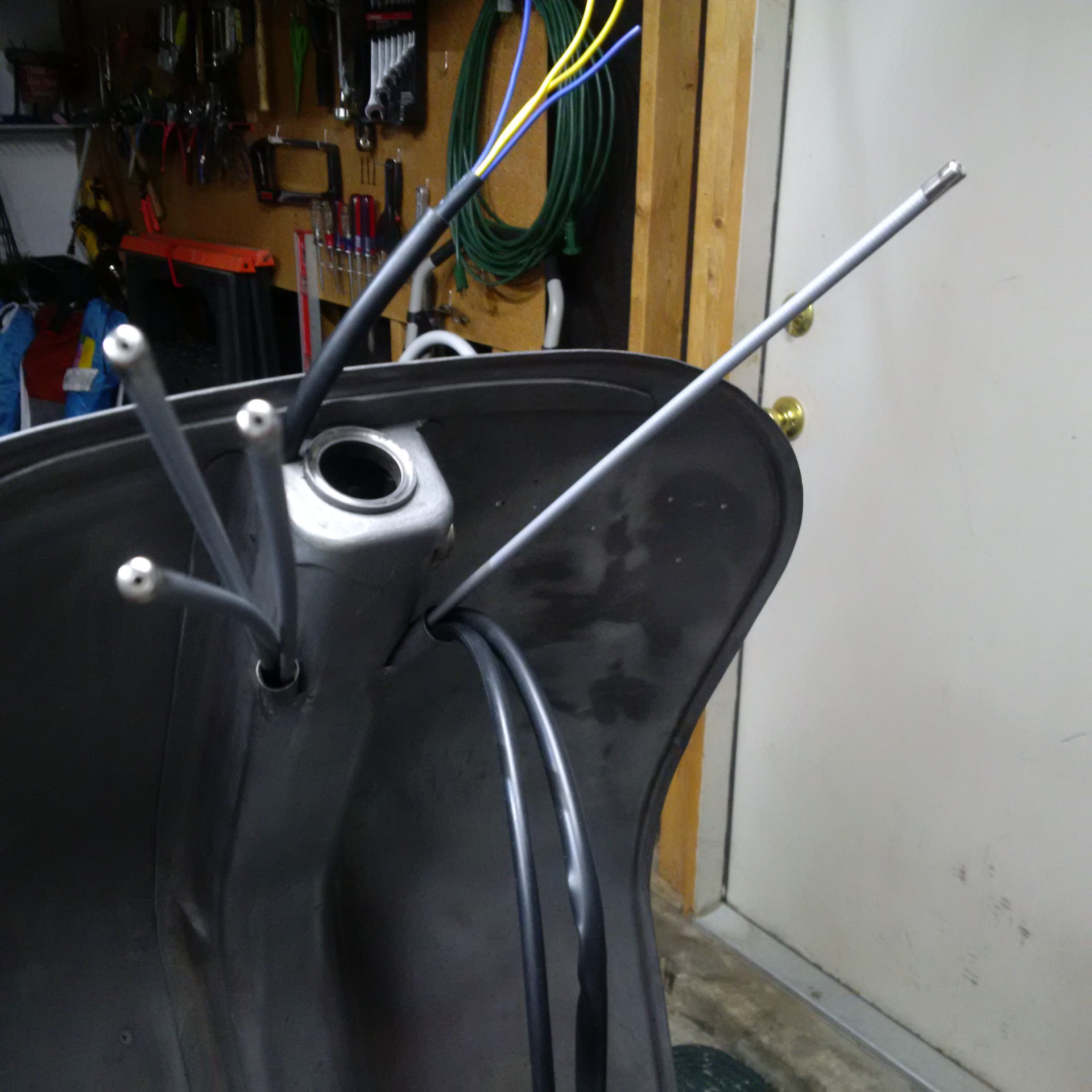 There is a pinch spot when running the 3 cables on the left. Half way down the front shaft by the horn the throttle cable exits and the gear cables continue to the back inside a metal tube. It is very tight. I solved this problem by expanding the original hole where the throttle cable exits. It is still snug but it works.

Widen the exit point here right behind the horn opening.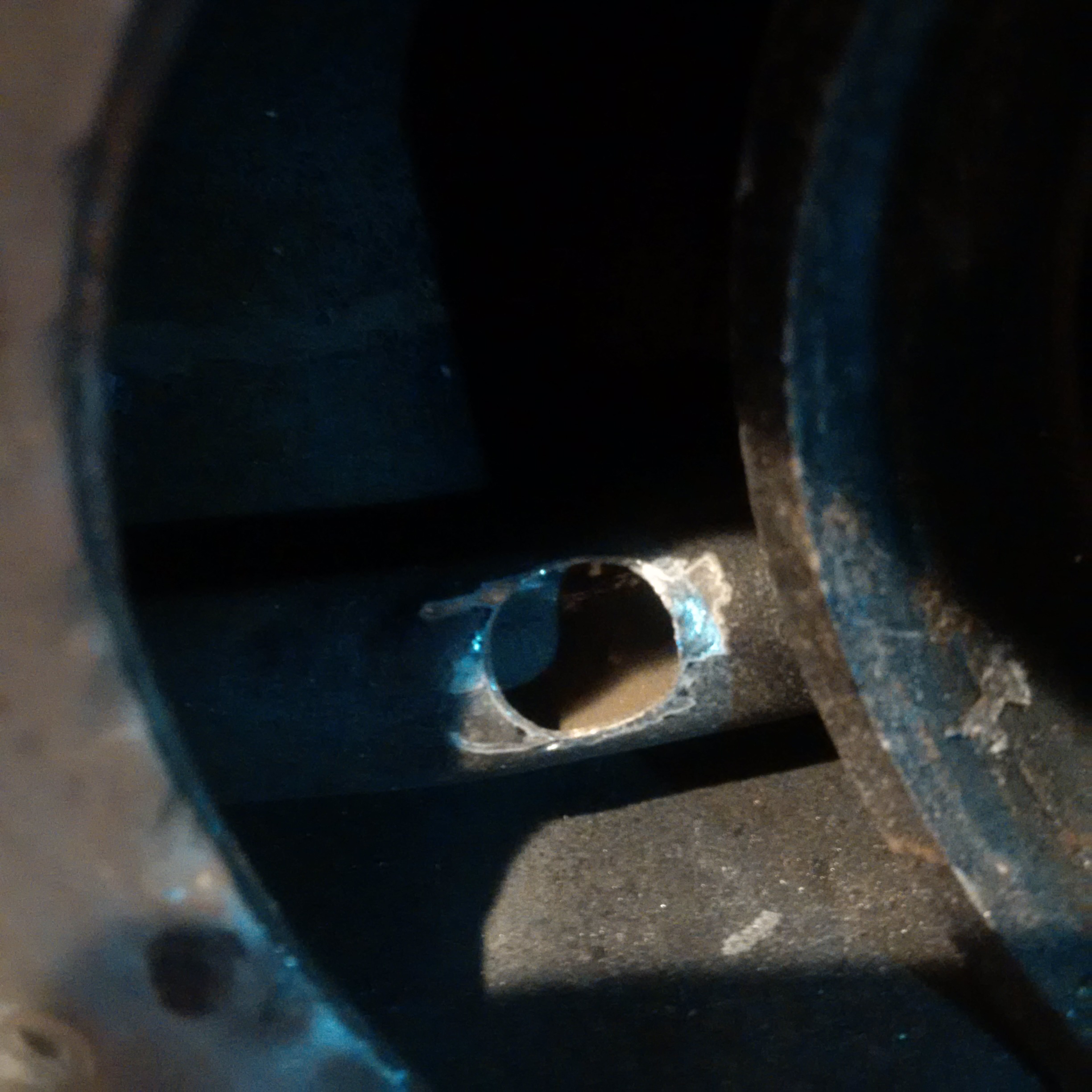 When all 3 cables are installed you see the 2 gear cables stay inside the metal tube and the throttle cable exits at this point and continues to the back on a different route. There is a more narrow "proper" cable outer which is available that also helps this problem.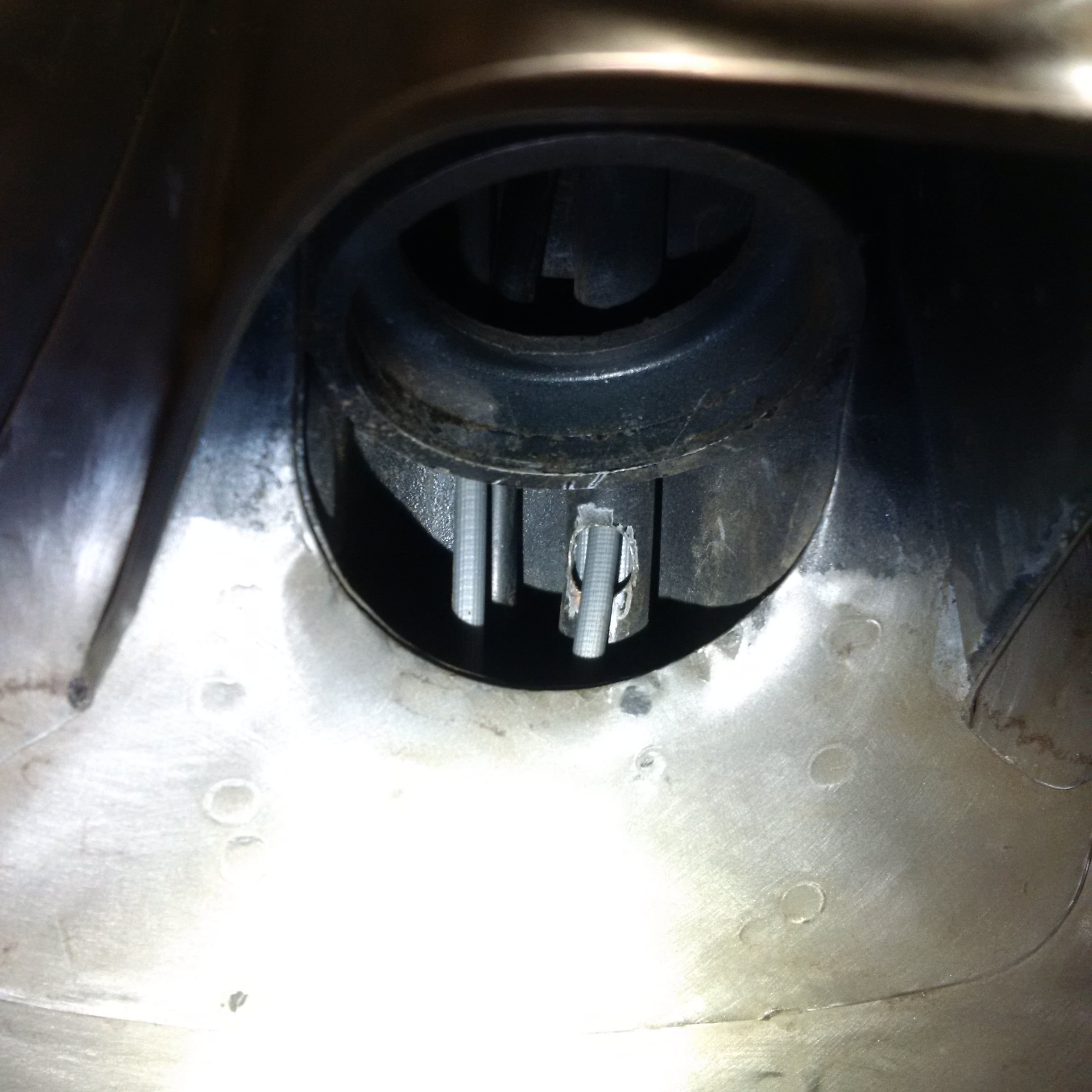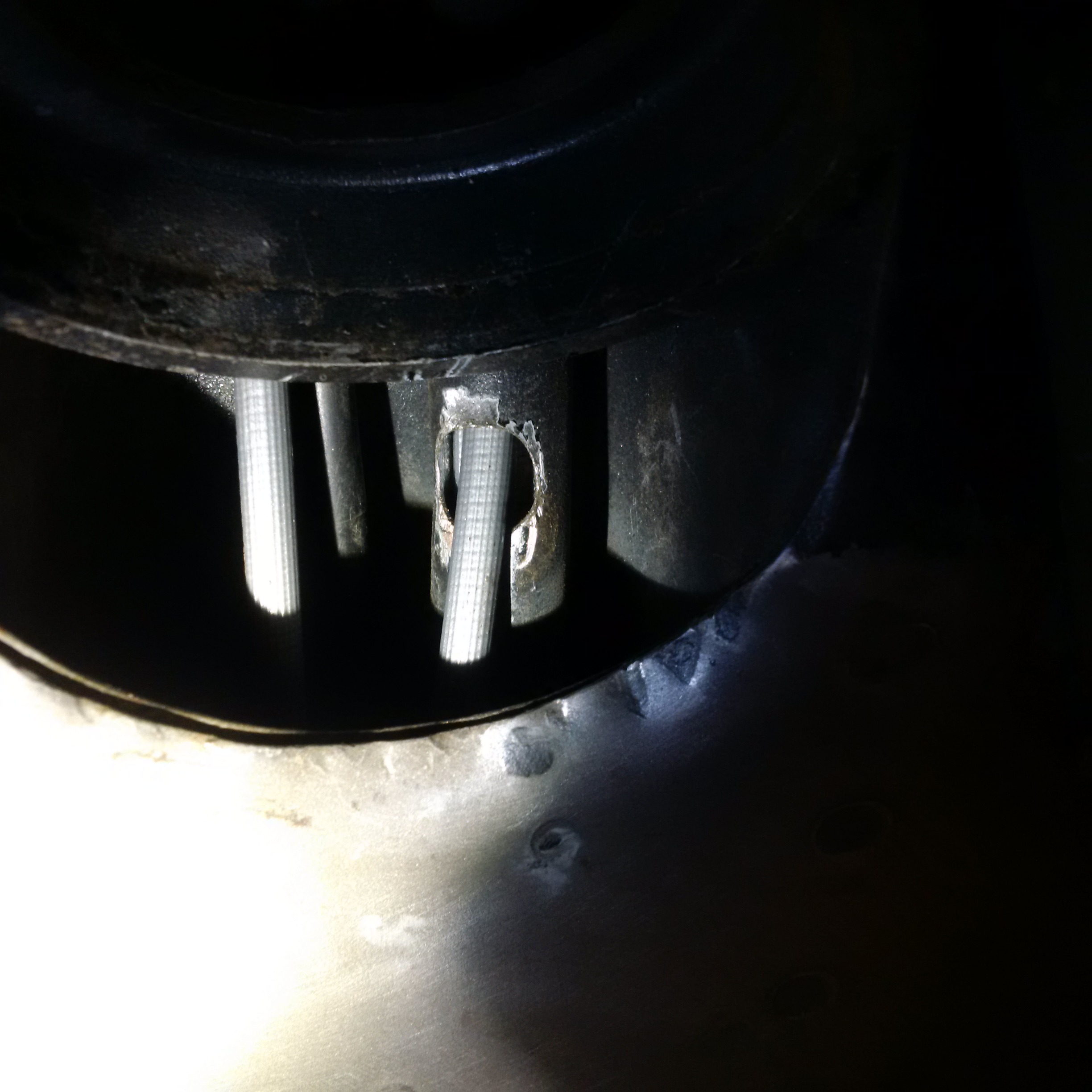 At the back end of the scooter the gear cables exit the metal tube here. They are running together in the center tube. To the right is the clutch cable. To the left will be the rear brake cable.