Removing the cylinder is required to check the piston and bore condition and to split the cases. This shows the engine out of the bike, but I would guess it could be done in the bike as well with a little more effort. You'll need:
10mm socket & driver
11mm socket & driver
17mm socket (if you remove the exhaust)
A flathead screwdriver
Open ended 11mm wrench (depending on model)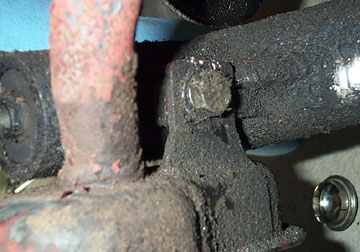 The first thing to be disconnected is the exhaust. Trace the exhaust to where it enters the barrel. It connects to an elbow which then connects to the cylinder. Remove the two 10mm nuts that connect the exhaust and the elbow.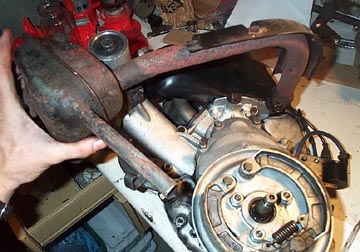 You don't need to remove the whole exhaust but in this rebuild I was taking it off anyway and it does make things easier. You will still have to loosen the 17mm swing arm bolt to allow the exhaust to be rotated off the cylinder elbow. If you want to take off the whole exhaust then move to where the exhaust connects to the swing arm and totally remove the single 17mm bolt.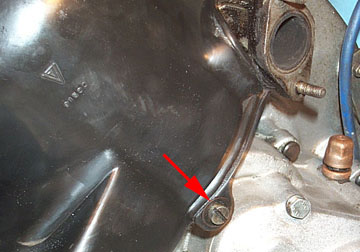 The cooling shroud will be either plastic or metal depending on your model, but they both come off the same way. On the fan side of the motor there is a screw and a bolt through the lip of the shroud. On the backside of the motor is a single screw to the casing as shown above.