Vespa Kits
Small Frame:
Large Frame:
Malossi 166
Installations:
Vespa Sprint Veloce, P/PX125, P/PXP150 - Malossi 166

Click here for a .pdf version of Malossi's instruction manual.
Malossi's installation instructions (above) are pretty goofy but a good place to start. Here are the basic specs:
| | |
| --- | --- |
| Timing | 18 degrees BTDC |
| Bore | 61mm |
| Stoke | 57mm (standard) |
| Compression | 11:1 |
| Capacity | 167cc |
| Main Jet | 115 (SI 24/24) |
This kit slightly increases the standard three port 125cc/150cc engine first introduced with the Sprint Veloce and still in production in the PX125. The port layout is different and to work effectively the casing mouth transfers have to be matched to the barrel. Thanks to Rob Gray for the images.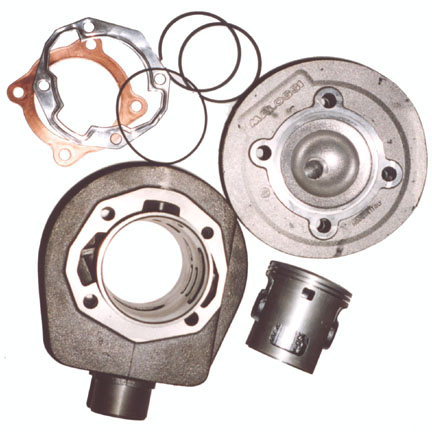 The shot above shows what comes with the kit, and you can see the difference in the piston and the side barrel transfers.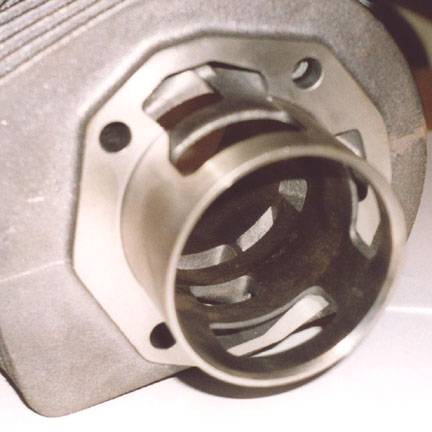 The above shot shows the enlarged transfer which splits into two on either side of the barrel.